BLOG
Keep up with whats happening, tell us about your rides, keep us all up to date on local bike related issues.
11
Aug
Big Sale in August 2017
by splus No Comments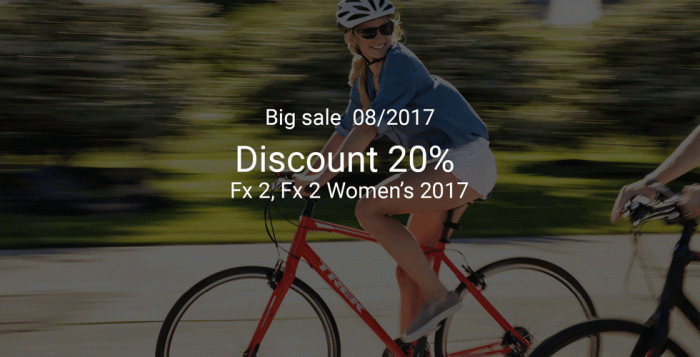 Discount 20% Fx 2 – 2017 and Fx 2 Women's 2017
FX offers a best-of-both-worlds combination of road bike speed and city bike versatility. It's the perfect fitness hybrid bike, and so much more. FX is fast, fun, comfortable, and agile enough for a multitude of uses. From fitness and commuting to errands and mellow Sunday loops, you'll find your new favorite ride on FX.