Wow, the weather was perfect, the seas were calm. A great setting for the 2nd Laguna Lang Co International Triathlon. The Saigon Cycles Team were up early as check-in to the transition area was at 5:30am.
It was all action from the minute we arrived, till the bike leg was over (we're not very good at running!). By 6:30 the transition was full and everyone was making their way down to the swim start.  This year the weather was much better than last year, with calm seas the fiery red disc of the sun in the background, a fantastic backdrop.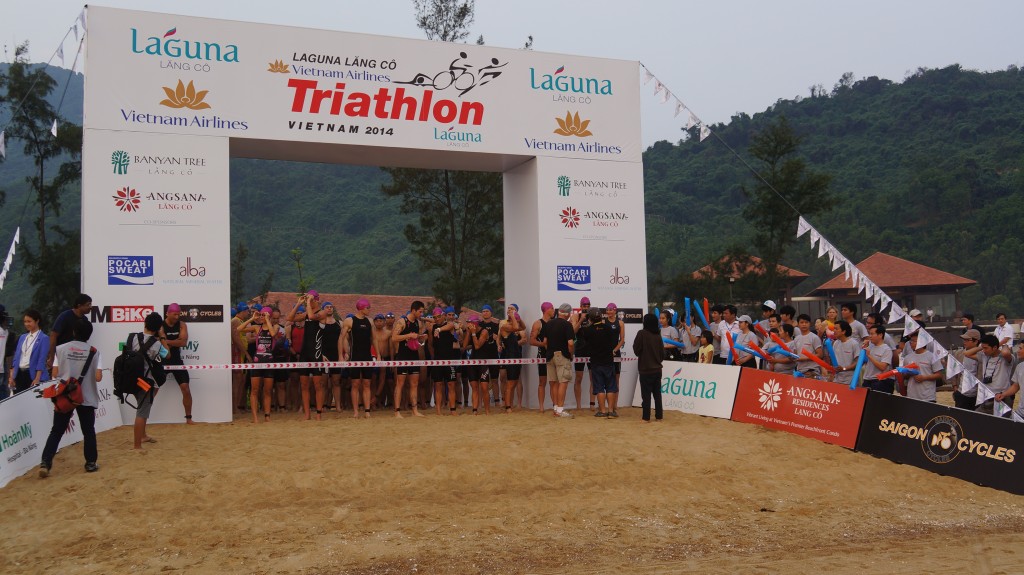 Out of the swim first was Michael Murphy from Australia, followed by Chris McCormack and Radka Vodickova. Out for the bike leg just leaving transition Fredrik Croneborg flatted, lucky Saigon Cycles head mechanic To was just outside the transition area and we were able to replace his disc quickly with one of our spare wheels and Fredrik was off to a fantastic bike ride eventually coming in 6th fastest for the bike even after losing at least 5 minutes due to the flat and 4th overall in the mens pro category. The winners in the end were Ruedi Wild of Switzerland and Radka Vodickova of the Czech Republic. Congrats to the Saigon Cycles Relay Team who came in fourth, to Todd Gilmore who came 1st in his age category and was also the 1st amateur to finish coming 11th just after the first 10 pros. Our John Mucha won his age group 55 to 59, congrats! We are already planning for next year!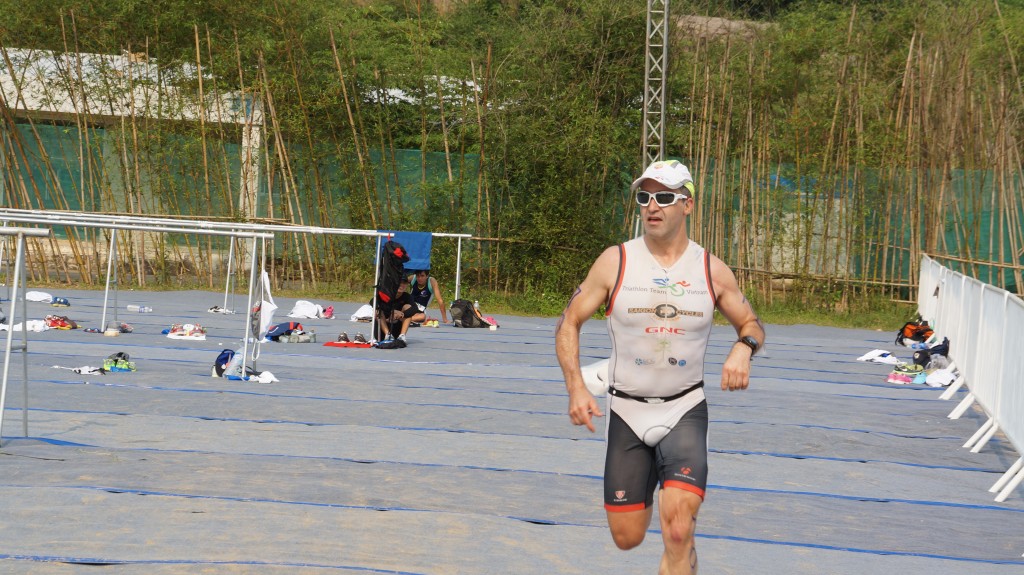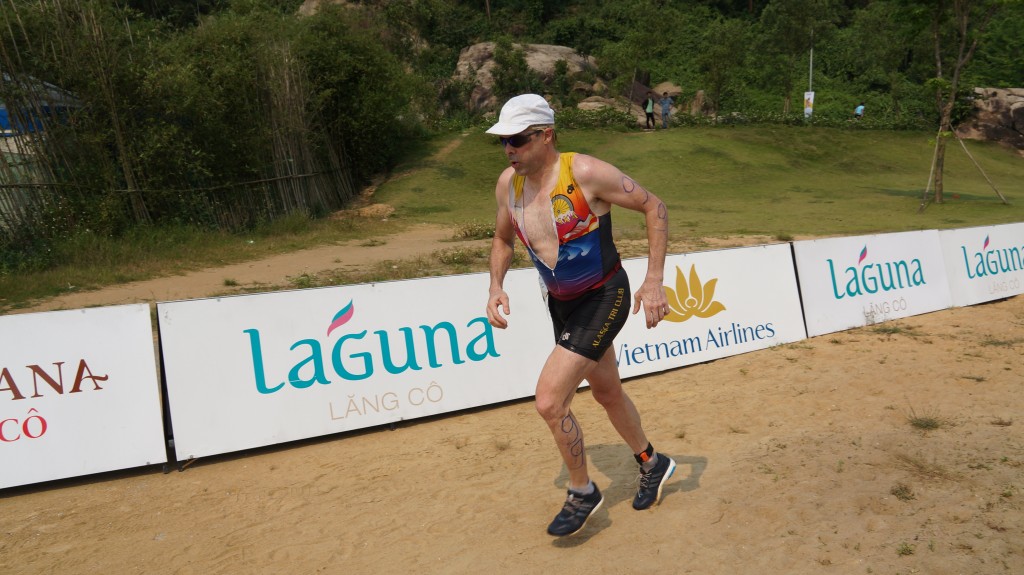 Final results were: